Shimmering Solutions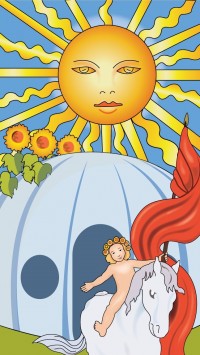 Are You Frozen?
Transform Your Suffering!
Let me bring you time-tested uplifting solutions that will heal your recurring pain, right in the comfort of your living room!
With my solutions you will:
Gain Control over your disturbing moods, memories or physical discomforts
Feel Victorious and Joyous independent of external limitations

Transform Your Mind, Your Body and Your Life Into a Work of Art as you are able to maintain positive momentum!
You're not alone! I have empowered over 10,000 clients with a trauma or mood disorder history.
Today they are free of the past and are their own best friends!

Are YOU curious where you are on a stress and trauma recovery scale?
Take the free Trauma Assessment Questionnaire here!
Begin YOUR journey NOW: Receive this Self-Assessment Tool ...
...PLUS some more surprises to help you quickly get started in your wellbeing.
Listen to an introduction of
The Happy Heart System here:
Adonata Pyaga, MS
MEET THE EXPERT
ADONATA PYAGA, MS, CHT, is a leading authority in the resolution of trauma. Since 1988 she has dynamically empowered over 10,000 clients and hundreds of groups to transform their personal tragedies into triumphs, and their intense suffering into successful, succulent lives. She offers time-tested, brief and safe systems that give you permanent access to your vast internal resources, restore your core wholeness and unfold your full potential.
She holds a Bachelor of Arts degree in Psychology of health and healing from Naropa University, Boulder, CO, and a Master of Science degree in Mental Health Counseling from Nova Southeastern University, Fort Lauderdale, FL. She is trained in EMDR (Eye Movement Desensitization and Reprocessing), a state-of-the-art method to end the symptoms of PTSD (Post-Traumatic Stress Disorder), Heart-Centered Hypnotherapy and much more.
After 25 years of practice, she developed Freedom From Trauma, an experiential system for permanent resolution of emotional pain and trauma.
Is this the right fit for you?
Please call for a 20-Minute complimentary and confidential Exploration Session!
Check her available openings and book here now
Do you live near the Santa Fe, NM area?
Call and schedule your IN PERSON FREE 20-Minute Exploration Session.
(505) 983-0693
Special for Fans of Maribel Jimenez' Superwoman Launch:
Click here
to receive your free gift that will Set Your Goals On Fire!