About Adonata Pyaga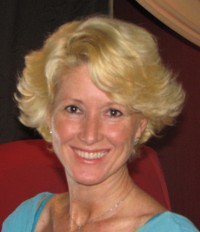 Adonata Pyaga, MS
OVERVIEW:
Adonata Pyaga, MS, CHT, is a leading authority in the resolution of trauma. Since 1988 she has dynamically empowered over 10,000 clients and hundreds of groups to transform their personal tragedies into triumphs, and their intense suffering into successful, succulent lives.
She offers time-tested, brief and safe systems that give you permanent access to your vast internal resources, restore your core wholeness and unfold your full potential.
She is trained in EMDR (Eye Movement Desensitization and Reprocessing), a state-of-the-art method to end the symptoms of PTSD (Post-Traumatic Stress Disorder), Heart-Centered Hypnotherapy, and much more.
She holds a Bachelor of Arts degree in Psychology of Health and Healing from Naropa University, Boulder, CO, and a Master of Science degree in Mental Health Counseling from Nova Southeastern University, Fort Lauderdale, FL.
It is her vision that every suffering heart on earth be lifted to incalculable happiness!
CURRICULUM VITAE
Adonata Pyaga, MS
HIGHLIGHTS
* Outstanding awareness of spirit-body-environment continuum
* Multicultural and minorities expertise
* Ability to integrate opposites into a balanced, functioning system
* Skilled in generating new visions, ideas and practical solutions
* Dynamic communicator; in English, Portuguese, German and Spanish
* 25 years experience as a holistic body-mind therapist
* Ecological living consultant
EXPERIENCE
Freedom From Trauma. Santa fe, NM, 2008 to date
Development and implementation a branded system in permanent resolution of emotional trauma
Change Consultant. New York City, NY, 2000-2007
Assisting Companies, Nations and individuals in Problem Solving, Paradigm Shifts and Functional Systems
• Developed own methodology of treatment and betterment of physical, mental, emotional and
spiritual conditions, The Re-Source Method.
• Synthesized 30 years of various meditation practices into The Re-Source Process.
• Consulted for OM Yoga, Inc in areas of strategic planning, financial planning, budgeting,
marketing, customer service, human resources, and daily operations
• Designed training programs in areas of Customer Service, Leadership, Strategic Planning:
Serve To Win, Lead To Win, Organize To Win; Problem Solving Sessions for senior leaders: CEO
One-On-One; Corporate Retreats: Stress-Free Executives; Global Stewardship Programs across
industry sectors: Think-Tank Roundtable.
• Designed a program for the state of Rio de Janeiro, Brazil, to transform local slums into
economically self-sufficient neighborhoods utilizing their own internal resources
• Designed a plan to resolve the psychological trauma of four hundred thousand East Timor's
citizens, or half of their population, within one year, utilizing only local resources
Psychotherapist. Happiness Solutions, Inc. West Palm Beach, FL, 1995-2004.
Private practice in clinical psychotherapy and hypnotherapy, specializing in stress
management and trauma resolution.
• Areas of expertise: self-esteem, substance addictions, codependency, recovery, abuse/trauma,
anxiety, depression, obsessive compulsive disorders, dissociation, communication, stress
management, multicultural integration, relaxation and meditation skills.
• Processes Used: Hypnotherapy to access transformative trance states and aid conscious ego
integration. Non-Verbal, Movement, Ceremonial and Breath Therapies to access subconscious
mind. Rapid Eye Movement Therapies (EMDR and RET) to resolve catastrophic trauma. Jungian
Psychology, Psychosynthesis, and Meditation to access transpersonal states. Inner Child Work,
Parts Work and Shamanic Processes to integrate all parts of the Self. Aromatherapy and
Homeopathy to support mental balance and physical health. Psychosomatic Awareness, BodyMind and Body-Mind-Environment Awareness. Relaxation, Stress Management, Yoga,
Meditation, Visualization, Breathing & Self-Soothing Skills Training.
• Populations Worked With: extreme low and high socio-economic levels, dually-diagnosed
(mentally ill and substance abuser), foreign cultures, non-denominational religious groups,
executives, business leaders
• Companies/Groups Consulted For: Motorola, Emerald Staffing, Comprehensive Alcoholic
Rehabilitation Programs (CARP), Unity Church of the Palm Beaches, Martha's House, Wellness
Resource Center.
Natural Health Therapist. Body Mind Healing. Stuart, FL, 1989-1994.
Private holistic clinic.
• Natural health consultant, Jin Shin Jyutsu® instructor and practitioner, Massage and Allied
Modalities instructor and practitioner, Synergetics, Yoga and Creative Movement Instructor.
• Companies/Groups Consulted For: Health Awareness Center, Institute For Transformative
Medicine, Skin Care Clinic, Alpha School of Massage.
OTHER PUBLIC LECTURES
Hypnotherapy for Healing.
Transe-n-Dental Association, Fort Lauderdale, FL Apr 99.
Barnes and Noble Bookseller, Boynton Beach, FL, Apr 98.
Tranzedentale Meditation Zentrum, Bochum, Germany, Nov 97.
Transcendental Meditation Center, West Palm Beach, FL, Jun 97.
Tranzedentale Meditation Zentrum, Bochum, Germany, May 97.
Palm Beach Center for Living, North Palm Beach, FL, Oct 96.
Ballen Isles, Palm Beach Gardens, FL, Apr 95.
Jin Shin Jyutsu: Body Mind Healing.
University of Sarasota, Sarasota, FL, Feb 2000.
Associacao de Massagem Oriental, Campinas, Sao Paulo, Brazil, 1994.
Body Mind Healing. Ongoing workshops in CO and FL since May 1988.
PUBLICATIONS
Inner Peace Magazine: Jin Shin Jyutsu: An Ancient Art Revisited. (Article)
One Heart Publications: Serenity Through Nature; How To Choose Your Therapist. (Articles)
Gathering Strength from the Great Within. Two Guided Meditations for relaxation, grounding
and raising energy. (CD)
Recovering Your Boundaries: Cutting the Cord. Two guided visualizations for dealing with
difficult relationships, codependency and borderline issues. (CD)
EDUCATION
Master of Science in Mental Health Counseling:
Nova Southeastern University, Ft. Lauderdale, FL, September 1992 to December 1994.
Broad psychological approaches covered and practiced, both for individuals and family
systems; basic research skills and statistics learned, six month practicum in the field. G.P.A. 3.9.
Bachelor of Arts in Psychology of Health and Healing:
Naropa University, Boulder, CO. September 1986 to June 1988.
A contemplative education school based on Buddhist principles encompassing the study of
Homeopathy, Western Energy Medicine, Tibetan Medicine, Chinese Medicine, Movement
Therapy, Hakomi, Lomie, Bioenergetics, Feldenkrais, Anthroposophy, Eurythmy, Anthropology,
Eastern, Western, Buddhist and Jungian Psychology. G.P.A. 3.7.
Maharishi University of Managment, Fairfield, IA, August 1984 to June 1986.
Focus on Electrical Engineering and Behavioral Psychology along with the study of the Science
of Creative Intelligence and the Practice of Transcendental Meditation. G.P.A. 3.8.
High School:
Colegio Notre Dame de Campinas. Campinas, Sao Paulo, Brazil. November 1983.
Excelled in Exact Sciences and Sports. G.P.A. 3.8.
SPECIALTY TRAININGS
Access Consciousness Bars™ Training. Electromagnetic discharge of stored thoughts, feelings
and limitations with 32 points on head.Tulsa, OK, Groton, CT, Simsbury, CT, Nov 2011- Oct
2012.
Permaculture Design Certification. Environmental sustainable design. Sierra Permaculture
Guild, Penn Valley, CA, April 2010.
Contact Reflex Analysis (CRA). Kinesiological muscle testing of reflex points for mental,
structural and nutritional balance. New York, New York, Mar 2010.
Sustainable Living Project. Utilizing natural local resources, constructed a 500 sq.ft. tipi,
rainwater catchment, solar energy, recyclable waste, Anastasia-based organic agriculture
living environment. Clinton, AR, 2008-2009.
Emotional Freedom Therapy (EFT). Energetic correction of unhealthy life and body patterns via
body tapping at specialized locations. Clinton, Arkansas, May 2005.
Ko Bi Do. Japanese Facial Massage for health and beauty. West Palm Beach, FL, Dec 2002.
Rapid Eye Technology (RET). Resolution of early life and body patterns via specialized eye
blinking and body tapping. Rapid Eye Institute, Salem, OR, August 2001.
Certified Personal Trainer. International Sports and Fitness Trainers Association. Fort Meyers,
FL, June 2001.
Peace & Conflict Resolution Studies. United Nations Peacekeeper Training, International Law,
and Independent Study with Nobel Peace Laureate Betty Williams. Florida Atlantic University,
Boca Raton, FL, January- May 2000.
Eye Movement Desensitization and Reprocessing (EMDR), Levels 1 & 2. Resolution of PostTraumatic Stress Disorder (PTSD) and Dissociative Disorders symptoms due to catastrophic loss
and trauma. Melbourne, FL, May 1998; Baltimore, MD, July 1998; New York, NY, April 1999.
Applied Kinesiology of Dr. John Diamond. Muscle testing for nutritional, structural and
emotional harmony. West Palm Beach, FL, June 1995.
Accelerated Hypnotherapy Certification for Heart-Centered Hypnotherapy. The Wellness
Institute, Ft. Lauderdale, FL, March 1995. Neuro-Linguistic Programming (NLP), Ericksonian
Hypnosis and Inner Child Rescripting.
Lymphatic Drainage Massage. Specialized massage for the lymph system aiding removal of
toxins. Stuart, FL, April 1993.
Synergetics Instructor. Isometric exercises in motion for face and body muscle development.
Stuart, FL, September 1992.
Massage Therapy Certification. Florida License # 0013428. Swedish, Neuromuscular, Sports
Massage and Allied Modalities; Anatomy and Physiology. Seminar Network International, Lake
Worth, FL, September 1991 to March 1992.
Centropic Integration, Rebirthing Breathwork, Body Electronics, and Inner Child Integration
Techniques. Atlanta, GA, September 1991 to April 1992.
Native American Indian & Shamanic Practices. Use of Nature, Medicine Wheel, Sweat Lodge,
Animal Power, Soul Retrieval. Stuart, FL, 1991-1993.
Bach Flower Remedies. Homeopathic Medicine for mental-emotional balance. Davie, FL,
January 1990.
Jin Shin Jyutsu® Certification. Natural Japanese art of healing via pulse listening and holding
energy points on clothed body. Boulder, CO; Santa Fe, NM; Santa Rosa, CA; Tampa, FL, Nov
1987-Dec 1994.
Reiki, The Usui System of Natural Healing. Laying on of hands. Evergreen, CO, September
1988.
Hatha Yoga. Stretching exercises with asanas and pranayama. Associacão de Hatha Yoga de
Campinas, Sao Paulo, Brazil, 1982.
The Silva Mind Control Method. Positive Mental Control and Programming Techniques.
Campinas, Sao Paulo, Brazil, June 1980.
Transcendental Meditation, Instruction in the contemplative art of meditation and
introspection. Campinas, Sao Paulo, Brazil, September 1974.